Wrap Around Care
Morning Club
Morning Club is held every school day in the hall. Access is via the main school entrance.
This facility is provided by The Pure Sport Foundation and it encourages a healthy way to begin the day with sports such as dodgeball, football, cricket and any other sport that encourages exercise, fitness and team building. If there is a sport that your child particularly enjoys then Pure Sport will do their best to organise it.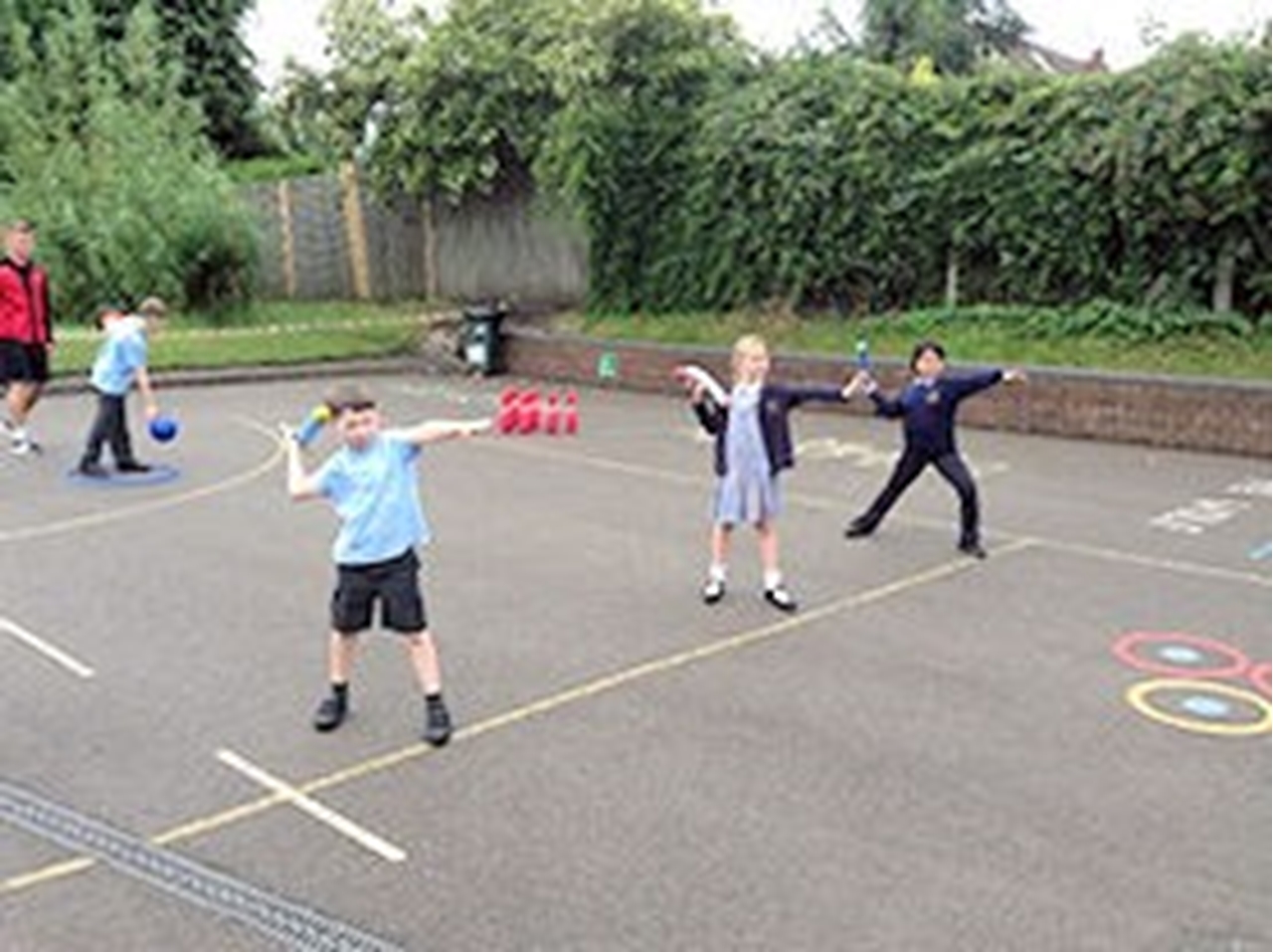 Practising javelin and bowling at Morning Club.
Children can arrive from 7.45am and a charge of £2.50 per child per day is made, or £10.00 per child for a full week. If you have more than one child, each other child will have a 50p reduction in price. Payment is made in cash or by cheque made payable to Pure Sport UK. If you prefer to pay by card, you can do this by calling Pure Sport on 07811 345519.
The school also offers breakfast with buttered toast for 10p a slice, and cartons of orange or apple juice for 25p each. Payment for breakfast should be made to the school. A breakfast order form is available from the coaching staff or the school office.
After School Care
After school care is provided by Brierley Hill Primary School, across the road from St Mary's. This provision is open until 5.45pm from Monday to Friday during the school term.
Members of St Mary's staff walk the children to Brierley Hill Primary School at the end of the school day.
For more information on Brierley Hill Primary Breakfast and After School Club, please see the documents below:
After School Clubs
At St Mary's we offer a variety of after school clubs which run until 4:15pm. Please see the chart below for more details:
Monday - Football (KS1/2) £1.00
Wednesday - Dodgeball (KS2) £1.00
Thursday - Multi sports (KS1/2) £1.00
Friday - Handball / Indoor activities (KS2) £1.00
Wednesday - Irish Dancing £3.00
Thursday - Art £3.00
Friday - Drama £3.00